Reading time:
4
minutes...
Ahh, good news for the citizens of Singapore! The removal of the Kevlar from my side of the mattress made all the difference, and unlike yesterday, I slept well. No more 'Mr Grumpy'!
..and it looks like another hot, sticky one is on the cards today!
Today, the main events are: first – the Gardens by the Bay (after yesterday's quickie-visit). No prizes for guessing what it is and where we're going then!
Gardens by the Bay
Even if, like me, you're not a gardening fan, you won't fail to be impressed by what they've done with this area. First of all, it's 100% reclaimed from the sea, and second, it's been turned into an area not unlike The Eden Project in Cornwall… but on steroids! Singapore's strapline is: "We're turning a Garden City into a City within a Garden"
This area spans 101 hectares (250 acres) of reclaimed land in central Singapore, adjacent to the Marina Reservoir. The park consists of three waterfront gardens: Bay South Garden (the part we're visiting), Bay East Garden and Bay Central Garden. The largest of the gardens is Bay South Garden at 54 hectares (130 acres) and our visit today took us around a variety of walks through many themed gardens – and they all looked simply amazing!
On arrival at the Domes, firstly, we bought tickets for the Flower Dome…
This lower three-acre Dome replicates a mild, dry climate and features plants found in the Mediterranean and other semi-arid tropical regions (e.g. parts of Australia, South America, South Africa).
…an explosion of colour, foliage and cacti! Truly fantastic!
Then, with our senses blown-away, it was onto…
The Cloud Forest
This higher two-acre Dome replicates the cool moist conditions found in tropical mountain regions between 1,000 metres (3,300 ft) and 3,000 metres (9,800 ft) above sea level, found in South-East Asia, Middle- and South America.
..and the clue was in the title. Lots of forest, very high up!
Wow!.. and wow! (again)… and remember this is ME, an confirmed non-gardener gob-smacked by miles and miles of flowers, plants, trees etc etc. Meanwhile, Ann ( a polar opposite to me in the gardening department) was also mighty impressed! Such a great range of innovative planting schemes that even if your fingers are the palest shade of green, you'll be impressed!
As we left the Domes, it was now getting even more humid (until now we'd been protected somewhat by the air-conditioning in both attractions) – and we were starting to feel it! A perfect opportunity to stop at the nearest watering-hole for some light refreshment.
Bakerzin was absolutely deserted when we arrived, and pretty busy when we left – and that was perfect for us. Although, even though I like my coffee: Cappuccino, I should have remembered from my trip to Oz, that the CHILLED version is simply the drink-of-the-Devil and tasted just as disgusting as I (didn't) remember it!
Still, it was wet… and it served a purpose – and the accompanying Waffle made up for it. We then headed back to the Hotel for short 'feet-up' before our posh-nosh later.
---
It's now late afternoon and we're off to the 118-year-old and very colonial Goodwood Park Hotel for their Afternoon Tea.
Singapore's afternoon humidity suggested it was wise to grab a local taxi service for the 13 minute drive (or 51 minute – eeek!! – walk!). Actually, once we were in the Taxi, we released that it would have been daft to try and walk it, but at least we saw some bits of 'older' Singapore that reminded us of the City all those years ago, when we first came here.
After an 'exciting' and 'spirited' Taxi drive by our excited and spirited driver, we were there in no time. We were quickly seated and offered the Menu. All-you-can-eat plus a choice of two Teas each! Oh joy!
…and it was 'proper' tea too! complete with a tea-strainer, and fancy china – very nice!
…and then we were shown the food associated with the 'afternoon tea'! It was more like a mini-banquet, with some yummy sandwiches just the start! Well, it would have been rude to the Chefs not to visit more than once – so we did (three times actually) purely in order not to make the Scones feel lonely!
A hour-and-a-half later, it was all over, and it had all felt like a real treat. The combination of an 'old-school' Hotel with 'old-school' hospitality had exceeded our expectations, making it something much more than just 'tea in the afternoon'.
We grabbed a Taxi to the famous Orchard Road – one of the larger shopping areas (think Oxford Street but much, much longer and much, much bigger) to have a quick look round to see how much it had all changed since we were last there. It was 7pm, and it was just how we remember it, where it looked like most of Singapore had joined us! – what a buzz!
First stop for us was the iconic Department Store Tang's. It was still as impressive as ever, but just like a lot of Department Stores back home, the staff outnumbered the customers (tonight it was about 4:1!)
By now we had begun to walk-off our afternoon treat, so with our feet complaining, we headed back to the MRT, and our hotel room.
The stats proved what our feet were shouting about! I think that's a record for us in a single day!
When we got back to our room, we were treated to a colourful sight from our balcony – the daily sound-and-light presentation in the Harbour!
Thanks for reading – that's it for tonight. Tomorrow it's…
Photo Gallery of the holiday so far is HERE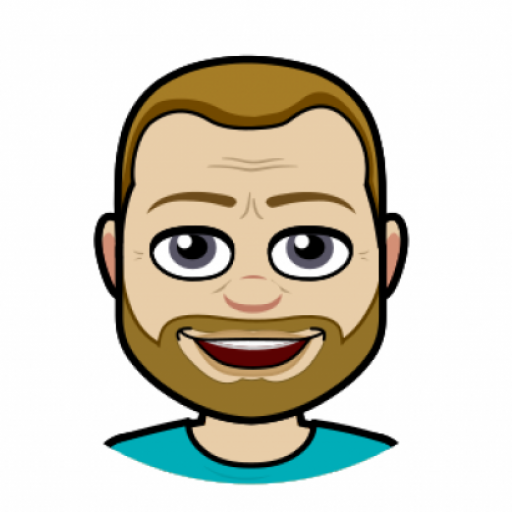 I got into blogging quite late in life, not publishing my first post until 2004 – well into my 40s!  My lifelong love of technology and communication (in all its forms), together with a fondness for the art of writing seemed to be the perfect combination to contribute a few words to the online community. But I'm no Samuel Pepys! If you're looking for deep and meaningful comments on a variety of subjects, then you've arrived at the wrong site! I only pen for pleasure! On average, my posts appear about twice per month, covering family & friends, cinema visits, eating out, holiday experiences and techy stuff. Oh, and as this is my hobby, there are no sponsored links nor adverts here – it's all done with love!
I hope you find it enjoyable, interesting and occasionally, even helpful!